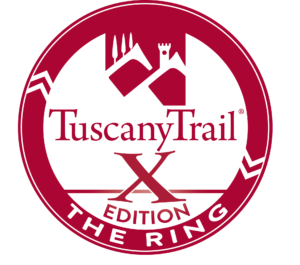 TUSCANY TRAIL
The world's largest bikepacking event
,
X° EDITION – 1 & 2 JUNE 2023
The Tuscany Trail is the world's largest bikepacking event held every year in Tuscany. Hundreds of cyclists from more than 30 countries around the world join every edition.
By participating in the Tuscany Trail, you will experience a unique 500 km long adventure that will allow you to cross enchanted forests and thousand-year old towns. It will be a challenge to yourself and an emotion that will remain forever in your heart.
Do you want to take a break to rest?

?

Do you want to take advantage of our relaxation area to have a snack with fresh drinks and local specialties?

Are you too tired to continue and want to stay a night with us, taking advantage of our hospitality?
Then you have to come to Agriturismo San Giacomo, do you know that we are located right in the center of the Tuscan cycle path?
We are waiting for you